Do you want to buy a horse (or several) at Elite Fences Auctions, but don't know how to do so? Read on!
Elites Fences auctions are public auctions, so entry is always open and free of charge. However, if you wish to have dinner, it is possible to make reservations on our website, from August onwards.
The auctions organised by Agence Fences are always "without reserve", that is if the price reached does not satisfy the sellers, they must outbid the others and pay the costs of repurchase if their horse is sold. "Repurchase" is then added to the record of the auction and a direct offer remains possible. All our terms and conditions of the auctions are available on our website.
If by any chance you cannot come to Bois-le-Roi but are interested in a horse, it is of course possible to bid over the phone. For this you must send us a signed power of attorney BEFORE the auction. We will then contact you by telephone when the horse is auctioned in order that you can send your instructions.
In order to reduce as far as possible the risks inherent in the purchase of a horse, all horses sold by Agence Fences are subject to the most thorough veterinary inspection possible and are covered by the Fences guarantee.
It should be noted that the auction price, i.e. the hammer price announced by the auctioneer, is understood to mean "excluding taxes and costs".
During Elite auctions, once the horse has been sold to you, you will be asked to go to the sales office where you will be given the settled invoice (the horses are payable in cash), and the paperwork allowing the exit of the horse. If you cannot or do not wish to take delivery immediately we always available to help you organise its onward transport.
The titles to the horses will be sent to you within 30 days of the auction.
Find our frequently asked questions on our website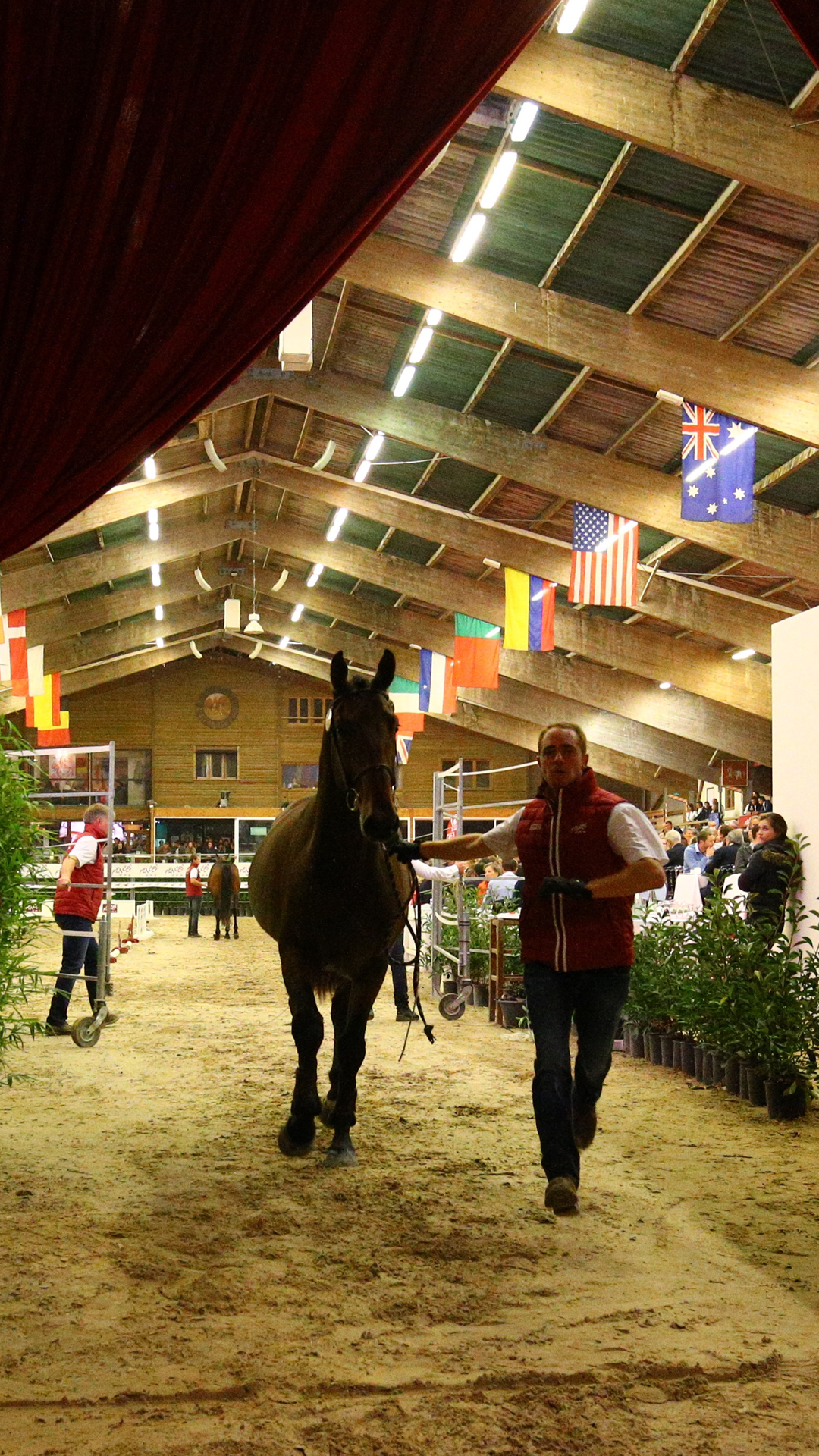 If you have question, contact us!